Written by Isolde van Meerwijk
May 11, 2015
Those who have visited Dutch train station Rotterdam Centraal might have marvelled at its high ceilings, its spacious passenger terminal and the large central square inviting travellers to walk into the city. They might even have spotted the two "speculaasjes", two large stone cookie-shaped ornaments, remnants of the former train station, or even, squinting in the sun, the small solar cells on the glass roof.
Less obvious is the absence of something that is usually very obvious: there is no litter at Rotterdam Centraal; the whole place is spotless. It has the pleasant atmosphere of a museum or library, where stray papers and hairs are swept up immediately and noiselessly. Its is perhaps the result of the cleanliness of the place that people do not seem to litter anywhere, not even on the tracks. That's good news: apparently, if a place looks good, people will keep it clean!
Those who take an even closer look may spot the trash cans: aluminium coloured casing divided into a grey (waste) and blue (paper) compartment. The whole place oozes 21st-century responsible thinking: travellers can been seen examining their empty coffee cups and sandwich wrappers before tossing them in the trash, children collect their parent's old newspapers to throw away. It is a picture perfect sustainable scenery.
Right? Well, not entirely, explains Prorail employee Jorien Maltha. Prorail has indeed started collecting paper separately, but travellers still do not understand which trash to put where. Apparently, paper napkins and coffee cups are mistakenly thought of as paper. As a result, Prorail is struggling with a 35% pollution rate*, where it is only allowed to offer waste processing companies a batch that contains 95% paper. If the pollution rate is over 5%, instead of spending extra time and money to (purify) the batch, everything is destroyed.
Prorail is not the only company that stumbles upon this pollution problem. Laura Klauss, Chief Engineer of Rotterdam-based Better Future Factory, explains that the same goes for plastics. Different varieties of plastics cannot be melted together, among other things because their melting temperature varies from 80 to 200 degrees Celsius. If one piece of plastic starts to melt, the other one is already evaporated. Nudge note: did you know that all plastic objects are stamped with their own recycle code, numbered 1-8? You can find it on your water bottle, key chain, anything that contains plastic. In cleaning up the ocean plastic, for example, the variety in plastics leads to an intricate problem. It would have been great if we could only melt all those different pieces of plastic, some microscopically small, others the size of a shampoo bottle, into one plastic mush, and make pretty, useful new vases, rugs and lamps (Winne: link perpetual plastic project). Alas. The problem with waste streams means that still a lot of valuable resources goes to waste when, due to a too low purity level it is destroyed.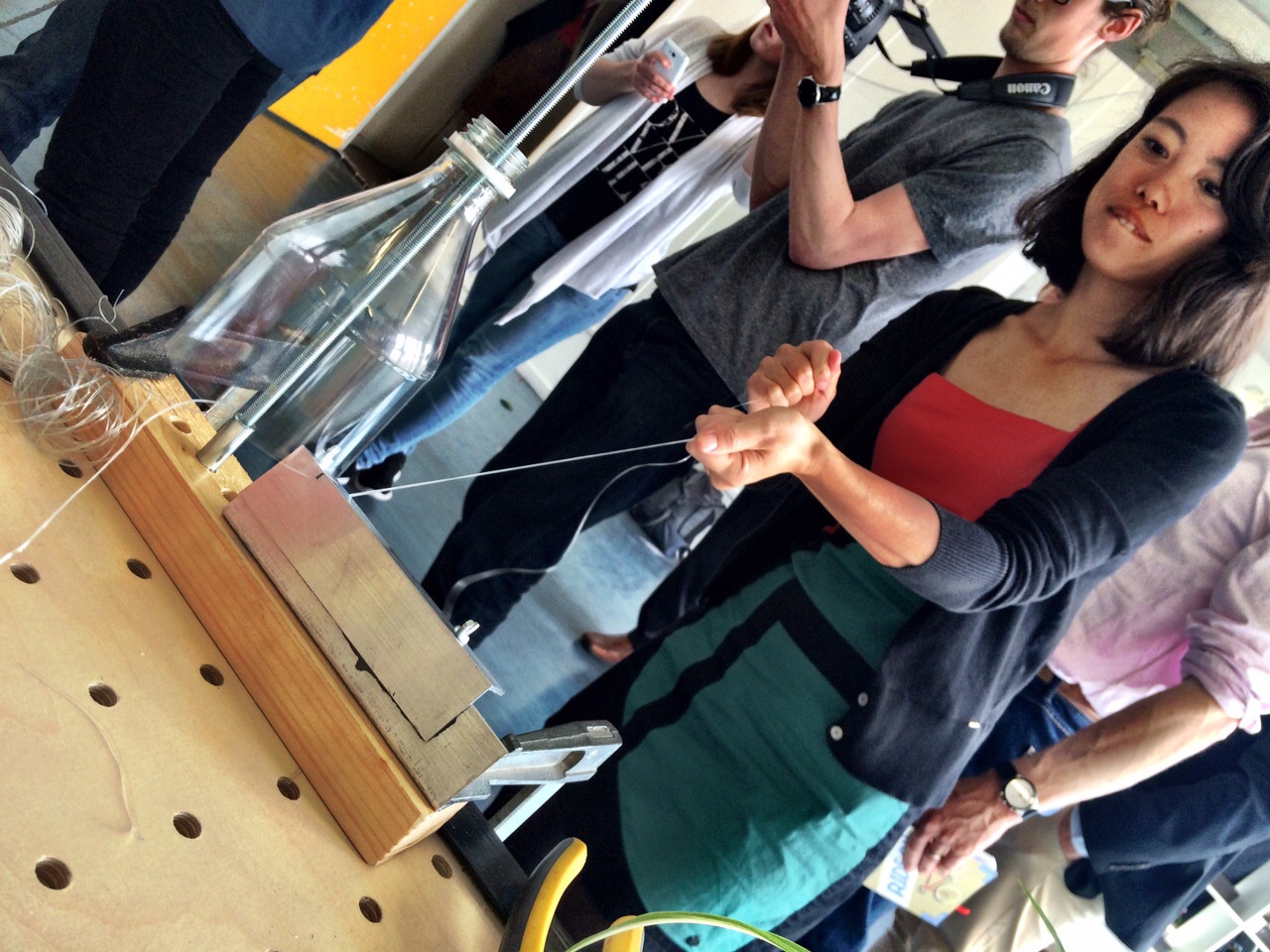 But wait! Solutions are on the way. Not everything made out of recycled plastic, for example, has to be of spiffy quality. Laura Klauss suggests that, among other things, we could consider making compromises in quality: not everything may be perfect, but when it's good enough, it will do. This means that we may be able to allow pollution over 5% to enter recycle streams. Jorien Maltha is working on educating the traveller: informing people which waste to put where, and that way ensuring an unpolluted waste stream. Another solution, perhaps even more circular, is to rethink the starting point of all waste: the production of paper and plastic cups. If manufacturers produce plastics, paper and other materials that can be reused easily and in one batch, we might close the circle after all. Read more.


* In this case, a 35% pollution rate means that 35% of the material retrieved from paper collecting trash cans is non-paper.